Go Big or Go Home!
Play Hard, work hard, go big or go home!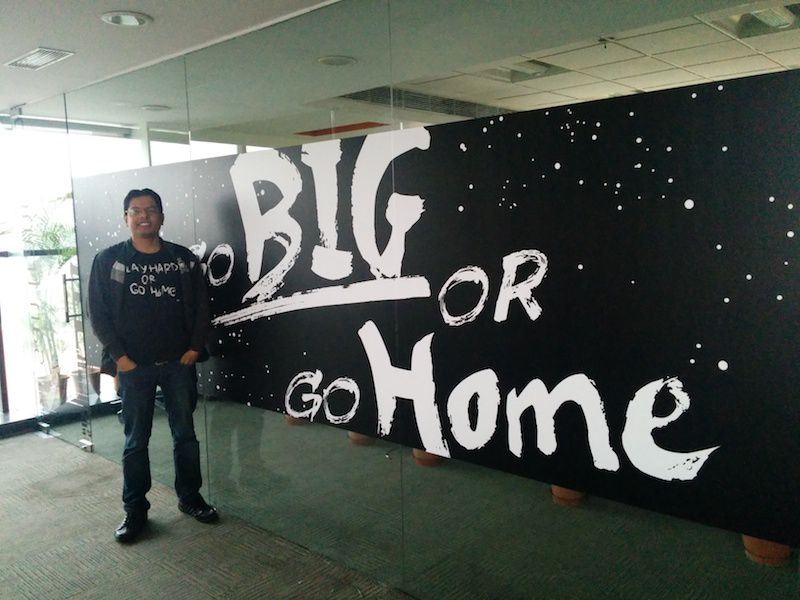 We are already 4 days into the new year, happy new year greetings time is all but over, still I'm here to wish you and your family a happy and prosperous new year.
I read somewhere on the web about certain planetary alignment occurring sometime on this very day that will make you feel void of weight, all crazy things could happen. Perhaps it's just another hoax, but it would be nice if we all could fly. I have always wondered what if we could fly freely like birds! Have you ever thought about it? It'd be cool, no?
Alright rants apart, life is short, so why settle for less? Many dream or talk about following their passion and living a bigger, better life. It's your life, make it large. Everyone preaches this, but very few to actually take active steps to do so. Most of them fail and very few succeed. Even those who fail to make a mark, there's a satisfying feeling that at least they tried. Failures make you strong, so no point of holding yourself back. Life comes to us only once, and it doesn't give you many chances to make your mark. But when it does, it's up to you to make it count. Grab onto the opportunity like it's now or never.
Play Hard, work hard, give it your best, make it big or go home!
That's the mantra!
\m/